Are you looking for Coin Master free cards? Well, this guide will help you. We all know completing each village level is the main job in Coin Master. But, there is no need to raid your rivals to get the resources you need to level up.
In fact, you can complete Coin Master card sets instead to quickly progress to the next level.
When you finish a set of cards, you get a huge bonus that speeds up your progress a lot.
Here are some of the best free ways to get the cards you need to finish your sets. And if you want to know how to get free cards in Coin Master, that's exactly what this guide will cover.
How to get Coin Master free cards in 2023
Getting Coin Master free cards is easy because there are many ways to do it. We've put together a list of all the best options so that you can find everything in one place. We also work hard to stay up-to-date and are always looking for new ways to get more cards.
Read more:
Here are the best possible ways that you can use to get free cards in Coin Master.
1. Exchange cards from the Coin Master community
Are you looking to get rid of some cards that are just taking up space in your collection? Well, you're in luck! Moon Active has created a special space on Facebook specifically for exchanging cards. This is a secure and easy way to trade the cards you don't want for the ones you really need.
Starting here is a great idea because the community on this platform is huge! With so many people participating, you're sure to find someone who wants to make a trade with you.
This is a simple solution to help you get your hands on the cards you've been looking for. So why not give it a try? We highly recommend it!
2. Trade Coin Master cards for chests
Have you ever found yourself lost in a never-ending quest for that elusive last card in your set, only to accumulate stacks upon stacks of duplicate cards that seem to serve no purpose? Well, What if I told you that there is a use for all those duplicate cards?
In Coin Master, avid card collectors can barter with the game and trade in a whopping 75 of their duplicates in exchange for a Card Chest.
I know what you're thinking, 75 is a hefty price to pay, but for the passionate card chaser, it could very well be worth it.
After all, if you've been collecting cards with fervor, then it's likely that you've amassed a substantial collection, with many cards just taking up precious space in your inventory.
This exchange may seem steep, and truth be told, it's not a foolproof solution. It's heavily dependent on luck and may not always guarantee that you'll get the card you're after.
However, it does offer you another chance, another shot at finally completing your set. It's a useful method that helps you keep your collection organized and prevents it from being cluttered with too many duplicates.
3. Invest extra cash on card chests
Are you feeling stumped on what to do with your leftover coins after upgrading your village to the max? Look no further, as I have a budget-friendly solution.
Investing in a card chest or two might just be the best use of your excess cash. Not only does it give you the opportunity to add a few extra cards to your collection, but the cost of these chests won't break the bank.
So, if you're searching for a way to make the most out of your hard-earned coins, consider putting them towards a card chest and watch your collection grow.
4. Wait for the card boom event
The secret to obtaining additional cards lies in timing. During a card boom event, which occurs for a limited time only, you have the chance to receive a whopping 50% bonus on the number of cards you receive from each chest you open.
This is a fantastic opportunity to put any spare cash you may have to good use. By purchasing a larger number of chests during this Coin Master event, you increase your chances of receiving a bountiful collection of extra cards.
5. Collect daily rewards
Every day presents a new opportunity to add to your card collection, thanks to Moon Active's daily links which offer you Coin Master free cards. By consistently collecting these daily links, you'll be well on your way to having a full and diverse collection in no time.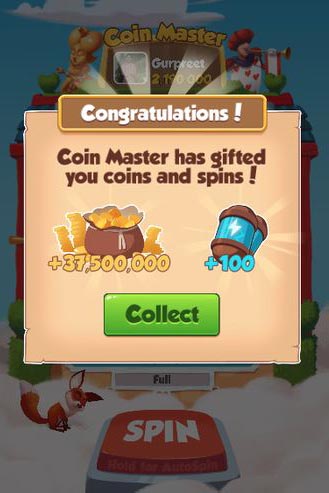 But that's not all! Make sure to follow the official Coin Master Facebook page for even more chances to receive bonuses and rewards.
With the page constantly buzzing with exciting offers, you won't want to miss out on what's in store for you. Keep an eye on the page and take advantage of every opportunity to grow your collection!
6. Coin Master Teams card request
As a member of the Coin Master team, you have the ability to request missing cards to complete your set every 24 hours. And the great news is, your teammates have the opportunity to help you out!
If they happen to have extra cards in their collection, they can generously donate the specific card you requested. By working together as a team, collecting a complete set of cards becomes a fun and achievable goal!
Conclusion
Finally, you know all 6 possible ways to get Coin Master cards for free. I personally prefer trading in facebook community, because there you will have more chance to get your desired card. But don't forget to try all listed ways above, because you never know which one will get you free cards.