Are you a fan of Coin Master and want to know what is the hardest card to get in coin master? Look no further! We have the ultimate top 6 rare card list for 2023 right here.
Coin Master offers more than just spinning the slot machine and building your village. The game developer regularly adds new features, such as pets and card sets, to keep the game more interesting for players. After a recent update, you can unlock pets by completing card sets.
While you may get rare cards through luck on raids or trading with other players, remember that some cards are only available for trade during special events. But before going to the main discussion, first, understand what cards are.
What are Coin Master cards?
In Coin Master, cards are collectible items that can be found as you play the game. Each themed collection consists of nine unique cards. When you complete a collection, you will be rewarded with spins and other prizes, including pets.
The rarer the collection of cards, the greater the reward. The village level you are on determines the rarity and type of cards that can be found in chests.
Remember that gold cards can only be found in higher villages and can be traded with friends during special gold card trading events. Normal cards can be traded at any time.
6 cards that are hard to get in Coin Master
In Coin Master, a card's rarity is determined by its stars and how hard it is to obtain. Cards with more stars are considered rare because they are more difficult to get.
Normal cards can be found in chests, trading groups, or through raids, but it takes extra effort or luck to obtain rare cards. Many players strive to collect rare cards because they offer greater rewards when used in the game.
The following are the most valuable, rare, and exclusive cards in Coin Master.
6. Lefty Lenny
Lenny the Lefty may not be one of the most scarce cards in Coin Master, but it is highly sought after in all the teams that we have played with. People often request this card, but it is not easily available. Lenny the Lefty belongs to the "Cyber Cowboys" set and has a value of four stars.
5. Cosmic Carl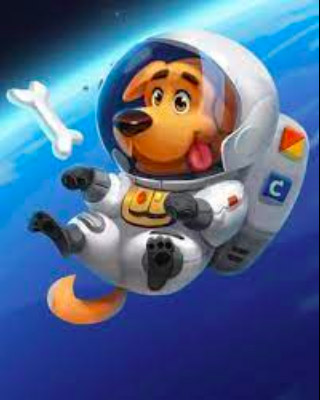 Cosmic Carl is a four-star card and available in the fourth position of the "Warriors" card set. This card features an astronaut near the International Space Station orbiting Earth. Due to its rarity and huge demand in events and trading pools, it is considered one of the most valuable cards in Coin Master.
If you are lucky enough to get Cosmic Carl, protect it, as it is one of the rarest cards in the game.
4. Tank Barrel
The Tank Barrel card is part of the "Goblins" card set and is known for being one of the most difficult sets to complete due to the rarity of its cards. Tank Barrel, in particular, is nearly impossible to get as it is a four-star card.
While the "Goblins" set has a reward of 1,200 spins and 17 pet prizes, the value of this Tank Barrel card is much bigger due to its unavailability. If you somehow manage to get your hands on a Tank Barrel card, consider yourself very lucky.
3. Andromeda
The Andromeda card can be found in the seventh position of the Space card set in Coin Master. It is the first card for the set and has a rarity of five stars. This Andromeda card and its associated set were released as a special reward for players who completed the 100th level, making it highly collectible.
2. Farmer Feng
Players can find the Farmer Feng card in the sixth position of the China card set in Coin Master. This card is the second one you can find in the China card set and has a rarity of six stars when paired with the first card, Princess Pai.
New players should be aware when trading the Farmer Feng card, which is part of the China card set. Because this set is one of the game's longest-ranging ones, the Farmer Feng card will not be available again later on.
1. Armstrong: the hardest card in Coin Master
The Armstrong card is the first card in the Circus card set in Coin Master and is also the first card that players can obtain. The Circus set is known for being one of the most profitable in the game, but many players are unable to find the Armstrong card in the village where it is available.
As a result, auctions for this card have reached high prices on eBay as it is currently the rarest card in Coin Master. Finally, we can say that Armstrong is the hardest card to get in Coin Master.
You may like: How to level up fast in Coin Master
Why are rare cards so important in Coin Master?
Rare cards are such an important part of Coin Master because they are necessary to progress in the game. In order to complete a card collection, you will need rare cards. These cards also provide access to a variety of rewards, such as free spins, boom levels, pet food, and more.
The rarer the card, the greater the reward. Obtaining these valuable cards makes it easier to build your village, know the village cost and win in Coin Master.